News
Is Your Career Storm-Proof?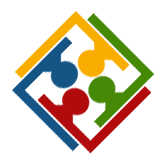 With the potential storms that can affect our careers, being prepared in a continuous state of readiness is more critical than ever.
Here are just a few of the "storms" that can throw the best-planned careers into a whirlwind…
Act of God-Related Employment Issues – As a New Orleans-based Career Coach & Resume Writer, my clients and I have endured hurricanes, floods, and even tornadoes. I can attest to the massive power a meteorological or natural disaster event can exert on a career, from entry-level to professional and executive.
With firestorms now raging in the Western states, entire regions of the Gulf South & Atlantic states inundated annually by hurricanes, fierce tornadoes erupting in the Midwest, major snow events occurring in the Northeast (not to mention earthquakes), we are all vulnerable. If your employer is literally put out of business by a weather-related event, just where could that leave you?
Economic Downturn-Related Employment Issues – Since 1945, the U.S. has experienced 12 cycles of economic downturn, with recessions lasting an average of 10 months, and economic expansions on average lasting 57 months. In case you are as bad at math as I am, take it from the experts that we may potentially be due for a recession in the very near future.
Relationship-Related Employment Issues – A spouse could secure a fantastic position in another city, or we need to prioritize caring for our young children, or an untimely divorce precipitates negative changes in our life… Our relationships to those around us can sometimes create a critical change in our work behavior and employment status.
Performance-Related Employment Issues – We all strive to perform to the best of our abilities, but sometimes, and perhaps for reasons beyond our control, the results we achieve, or our team's numbers, are not what they could be, thus prompting a change in our employment.
Health-Related Employment Issues – Even the healthiest among us can experience an auto accident, a slip or fall, a back injury, cancer, cardiac events, or other health issues we did not anticipate. It is smart to prepare for reasonable contingencies… even issues affecting your loved one(s) can affect your career.
Why Should Your Prepare Now If You Are Happy In Your Job?
Build your networks now… not when calamity strikes! Don't be the person who says, "I don't connect with new people on LinkedIn because I'm happy at my job," or "I don't attend many industry events because I'm happy at my job," or "I don't pursue continuing education because I'm happy at my job," or "I didn't finish my degree because I'm happy at my job.
Will You Be Prepared When the Storms of Life Strike?
Build Strong Networks
– Work-related, community-related, and social media networks are essential.
Update Your Resume Regularly
– Keep your resume sharp, polished, and up-to-date at all times.
Get a Career Plan
– Either get a self-generated plan or work with an expert Career Coach to map out you Career Plan.
Be Ready
– Ensure that you have all of the financial and networking tools and resources on hand in the event the unexpected occurs.
Stay Healthy & Fit
– Keep "in the trim" physically and mentally.
Outperform Expectations
– Top performers tend to land on their feet, even during massive layoffs. Strive to exceed your work goals and be assured of success.