News
Are You Ready for a Career Change?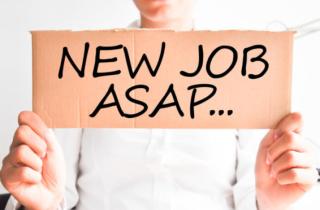 According to the Society for Human Resource Management, 45% of employees reported that they would be likely or very likely to look for jobs outside of their current organization within the next year. The annual U.S. job turnover rate is 19% and the involuntary turnover rate (getting canned) is 8%. According to Gallup, 31% say they changed jobs within the past three years.
All of this adds up to a volatile employment landscape that is anything but stable.
This isn't your father's 30+ years and a gold watch era. At Strategic Resumes & Career Coaching, our most successful clients are those who contact us months, or even years before they truly "need" us… well before someone mentions a great opportunity requiring a quick response, long before their employer is bought out by a competing firm, and certainly, well ahead of that dreaded layoff scenario in which their job or earning capacity evaporates.
As a Boy Scout decades ago, I learned the motto… "Be Prepared," penned by Boy Scouts founder Robert Baden-Powell. He stated that BE PREPARED means you are always in a state of readiness in mind and body.
Being prepared in mind and body, when it comes to your career, means…
Regularly updating, upgrading, and improving your resume and cover letters.
Reinventing your LinkedIn Profile to compete with the best profiles.
Finishing that degree, taking CEU courses, and updating industry credentials.
Creating and updating your Career Plan… where do you want to be in 5 years?
Reviewing the latest articles in your field and being considered a "thought leader."
Always reaching out to help others to keep your karma and networks vibrant.
Taking care of your health and appearance so that you don't "let yourself go."
Preparation = Confidence
Being prepared will make you more confident in your career, and confidence is something that attracts opportunities like a magnet. When we conduct an Interview Skills training session with our clients, the likelihood of being selected as a successful candidate is exponentially higher.
Grant Cooper, New Orleans native & founder of Strategic Resumes®, won the national 2015 Career Directors International President's Award at the CDI conference in Orlando, FL.

Grant has appeared as a career expert on CBS, ABC & FOX, has authored more than 200 media and journal articles, and has assisted the U.S. Air Force, Kinko's, the Louisiana Dept. of Labor, the City of New Orleans, the NFL, the NBA, as well as universities, regional banks, celebrities, nonprofits, and major corporations nationwide.