News
Triage Your Careeer!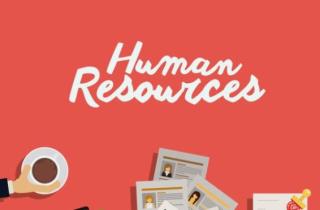 Most of us get an annual health checkup to remain fit, we review our finances as needed to ensure the bills get paid, we keep our homes maintained, and we get our vehicles inspected on an ongoing basis…

But how many of us truly plan our careers, review our marketability, test the waters, or research the latest in best practices to ensure that our earning potential and quality of work life are maximized? Is your pay as much as you deserve? Do you have a 5-Year Career Plan?

Is Your Career Toolbox Up to Date?

Whether it is your resume, your cover letter, your reference list, or your bio, having current, well-crafted, and dazzling career documents ready to submit for last-minute opportunities is a must. Don't wait until you are under the gun… be ready!

How's Your LinkedIn Stacking Up?

Social Media Commandment #1 for your career is LinkedIn… Is your LinkedIn Profile top-rate? Great headshot? Filled with keywords? Outstanding job descriptions? Bursting with colorful graphics? Tons of connections?

Any Digital Dirt?
Be sure to Google yourself online periodically to ensure that you don't have negative info lurking. Reputation Management firms have sprung up nationwide, precisely because negative online items can be a deal killer in your career.

Are You a Leader… Really?

Many of us aspire to leadership roles in our careers… and we all would like leadership-sized paychecks. So what are we doing to develop and project that leadership? Have you attended any seminars lately? Written and posted any articles? Volunteered at any nonprofit events? Mentored any proteges? Given any talks?

How's Your Job Performance?

To get a better job or a big promotion, you need to be, not just good – you need to be great at your current position. Are you getting stellar annual performance evaluations? Have you won any awards? Achieved any milestones? Represented the company at conferences? Engaged proactively with your bosses and co-workers?

And Finally… How Are You Reaching Out?

To truly test the waters, you will need to be on top of emerging opportunities that arise out of the blue and equip yourself to take advantage of them right away. Are you regularly checking the major job boards (Indeed, Glass Door, etc.)? Are you visiting major company "Jobs" or "Careers" tabs on their websites? Are you reaching out to mentors and others for coffee or "informational interview" sessions? Are you attending networking events? Are you building a minimum of 25 new connections per week on LinkedIn?

(Note: To receive your very own LinkedIn Profile Critique, send your information to gc@resupro.com from a valid email address. You will receive a LinkedIn Profile Assessment by email at no charge, depending on Mr. Cooper's schedule and availability. (U.S. residents only, please. International employment standards vary widely and should be assessed by experts in those countries.)

Grant Cooper, New Orleans native & founder of Strategic Resumes®, won the national 2015 Career Directors International President's Award at the CDI conference in Orlando, FL.