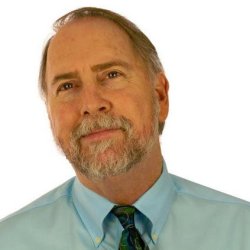 New Orleans' Only Certified Advanced Resume Writer
Grant Cooper, Founder of Strategic Resumes
Grant Cooper is New Orleans' only Certified Advanced Resume Writer (CARW awarded by the Career Directors International and Professional Resume Writing & Research Association), and was previously appointed as Louisiana State Representative and Southeast Regional Representative for PRWRA.

Mr. Cooper's firm has been ranked as the #3 online resume provider in the U.S. (out of literally thousands of firms), and is the only resume writing firm recommended by the award-winning national website, CollegeGrad.com and the book, The College Grad Job Hunter, available in all Barnes & Noble and Borders bookstores nationwide.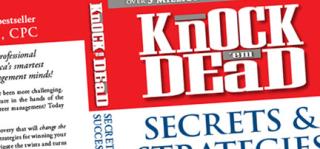 Mr. Cooper, Certified Resume Writer and Founder of Strategic Resumes, has been featured as a Top National Resume & Career Expert in Martin Yate's book, "Knock em Dead, Secrets & Strategies for Success in an Uncertain World"... Here is a quote from Mr. Yate, the author of the #1 bestselling resume book ever: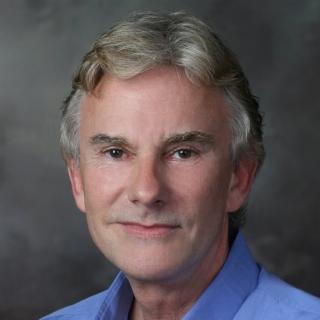 "We live in an uncertain world where the knowledge and wisdom required to survive and prosper is almost non-existent. In my opinion, Grant is one of the few who really get it. In 25 years I have published 14 books, each addressing different aspects of job search and career management. Grant Cooper is one of less than 60 people I have quoted in my entire body of work."
- Martin Yate, CPC. Knock em Dead, Secrets & Strategies for Success in an Uncertain World
Award Winning
Mr. Cooper won coveted Career Directors International Tori Nominations (only 5 selected in category nation wide) for "Best Technical Resume" and "Best Federal Resume," based upon an award panel of professional judges, including PhDs. Mr. Cooper was the only resume provider nationwide selected by Kinko's Corporate Headquarters and its Los Angeles advertising agency to write a series of 7 career advice brochures ("The Right Tools for the Right Job") which were distributed to 800+ Kinko's branch locations throughout the U.S. Mr. Cooper designed, wrote, edited and assisted in filming a Corporate Training Video utilized in 100+ Kinko's training sessions. He was Named "Strategic Alliance" partner and received a special award from 21st Century Resumes, the nation's largest military and Federal resume provider.

Published Author
Mr. Cooper authored a nationally distributed software program, Resume Critique Writer, that was sold to 4-year universities, community colleges, the U.S. military, and resume writing firms throughout the U.S. and internationally.He has published articles in professional journals, has been selected as a seminar presenter and expert panelist at national conferences, is used as a consultant by recruiters, media reporters, and corporations, and has been featured and quoted in newspaper, radio, and TV, including WWL-TV CBS Affiliate Morning Show. In addition, Mr. Cooper and his firm were selected by the Louisiana Department of Labor train its staff and conduct numerous career-related seminars, workshops, and resume assessment services at job fairs and other events throughout the state of Louisiana. He is a graduate of Louisiana State University with over 25 years of career services, technical writing, business management, and human resource experience in both the private and public sectors.

Experienced
Mr. Cooper previously worked in a management capacity for the U.S. Government, where he authored career development, employee training, and motivational seminars for management, and earned awards for outstanding achievements. He attended LSU School of Law and earned academic honors in undergraduate work at LSU, with additional postgraduate work at both San Jose State University and Golden Gate University Master of Public Administration programs. He has also performed extensive community service with the Tulane/Xavier National Center for the Urban Community, Project Independence, Job Corps, and dozens of other community service, non-profit, and church organizations, including the University of New Orleans Metropolitan College Department of Tourism & Economic Development, WYES-TV 12 / PBS, Friends of City Park, Prince of Peace Lutheran Church, Metairie Park Country Day School, New Orleans Mental Health Association, and Associated Catholic Charities.

Extra Stuff
Mr. Cooper was selected to a 5-year term on the New Orleans Saints National Football League Fan Advisory Board, was elected President of the Board of Directors of the Audubon Riverside Neighborhood Association, and during his family's evacuation from Hurricaner Katrina, was selected as Contract Technical Writer at the American Red Cross Headquarters in Washington, D.C. He has served as host of two Mayoral & City Council Election Forums & Debates covered by local and national press. Mr. Cooper coached 3 boys basketball teams, 3 girls basketball teams, 2 boys soccer teams, and 1 co-ed soccer team. Grant Cooper and his wife Kris Pottharst are proud of their son and two daughters.

SPEAK TO A CERTIFIED RESUME EXPERT TODAY! 1-800-700-9748