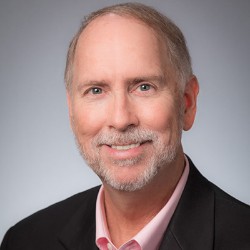 Grant Cooper
Founder of Strategic Resumes
Certified Advanced Resume Writer
Grant Cooper is New Orleans' only Certified Advanced Resume Writer and his firm has been ranked as the #3 online resume provider in the U.S. Mr. Cooper has been featured as a Top National Resume & Career Expert in Martin Yate's book, "Knock em Dead, Secrets & Strategies for Success in an Uncertain World."
What We Do
We elevate the careers of accomplished professionals in New Orleans, the Gulf South & nationwide.

Customized writing, design, content development, and talent recruitment services for job-seekers, entrepreneurs & corporate clients, including Resume Writing, Career Coaching, Plan Creation, LinkedIn Profile Development, and Career Services.
Who We Serve
Those who take their careers seriously & are ready to rise to the next level.

Our clients have included NFL football players, corporate CEOs, NBA coaches, non-profit directors, government leaders, renowned chefs, as well as physicians, police officers, scientists, professors, intelligence agents, sales reps, engineers, healthcare managers, attorneys, students, accountants, and IT professionals.