News
Are You a Millennial "Job Hopper"?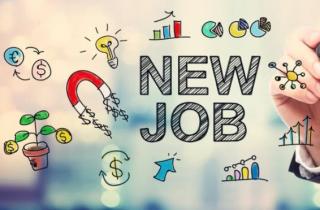 Sometimes an opportunity you can't resist comes along less than a year after you've accepted a new job. You might think that you shouldn't quit for the new job because it will make you look bad due to job-hopping.

Or, you may think that it is unethical to quit so soon after accepting your current position. So you don't want to be a jerk – and you also don't want to create a spotty job record… But you really want the new job, it's a better fit, and it even pays more, too. What is the right thing to do?

In today's climate of minimal "loyalty" on either end of the employer-employee relationship, you have to be strategic. It is you career, and your future. While it is true that job-hopping can hurt your resume, it is not an unusual practice these days, particularly among younger millennials, to take flight when superior opportunities arise, despite having recently been hired.

According to the Bureau of Labor Statistics, the tenure of young employees ages 20-34 is half that of the U.S. workforce as a whole. A Forbes magazine article by Jacquelyn Smith quotes career coach Ryan Kahn, founder of The Hired Group and star of MTV's " Hired"… as stating that the perception of job hopping has changed over the past few years. The article insists that in the past, this would have been something that would deter employers – but because of its frequency today, Mr. Kahn states that, "job hopping is replacing the concept of climbing the corporate ladder."

In today's "free market" job environment, many employers (but certainly not all) have adjusted to the landscape in which they are seeing decreased loyalty and longevity in hires, particularly for mid-level to entry-level positions. The loyalty they do expect appears to only when they take the affirmative step of offering best-in-class salaries, benefits, and working conditions. This is one reason that we are seeing youth-centered employers like Google providing a panoply of super-benefits, like on-site workout gyms and natural foods cafeterias.

Generally, it is accepted that you shouldn't quit a job within one year. It can definitely damage your resume and I would agree that it should generally be avoided… but not at all costs.

In many cases, the upside of accepting a new job in your chosen field and gaining the valuable experience that this position may provide, may well offset the downside of having a six-month position on your resume.

Also, employers are much more understanding when a young person leaves a position for a true opportunity. Keep in mind that in some cases, jobs held less than one year may be omitted from a resume altogether.

A Chicago Tribune Business article featured a new survey released exclusively to I Just Work Here that explored the job-hopping nature of millennials. The survey was conducted by the consulting firm Millennial Branding and the online career network Beyond.com.

30% of companies surveyed lost 15% or more of their millennial employees within the past year
87% of companies said it cost $15,000-$25,000 to replace a departed millennial employee.
Over 50% said millennials leave the company because they don't consider it "a good cultural fit."
About 30% leave because they've gotten a better offer at another company.
The same percentage stated that they left because their career goals weren't in line with their employer.
So, in order to be as ethical and professional as possible, and to minimize the impact on your current employer, if you do decide to bail before a reasonable period from your hire, there are some things you should be considering. You can offer to assist in training your replacement, you can help to organize your work duties to make the transition as smooth as possible, and you should also give your employer as much notice as you can arrange.

New Orleans native Grant Cooper is Founder & President of Strategic Resumes®. Grant recently won the 2015 Career Directors International President's Award at the CDI national conference in Orlando, FL. He has appeared as a career expert on CBS, ABC & FOX TV and has fulfilled contracts for the U.S. Air Force, Kinko's, the Louisiana Dept. of Labor, the City of New Orleans, the NFL, the NBA, as well as universities, regional banks, celebrities, and major corporations nationwide.