News
Sending Your Resume to HR…Smart Strategy or Dumb Decision?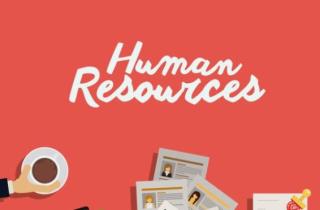 n the careers industry, we are constantly reminding our clients that simply sending your resume to a company's Human Resource department in response to an advertised or posted job, is one of the least effective methods of landing a new position.
For one thing, when you apply to an advertised or posted opening, you are automatically setting yourself as just one of dozens, if not hundreds of job applicants all seeking the same position. An article by Phil Baker stated, "Your resume is very much like a lottery ticket. Estimates are that fewer than one per cent of resumes actually land job interviews." I might put the percentage even lower.
The largest companies now use digital software programs (Applicant Tracking System software) to screen out resumes. While there are many techniques that can help you stand out amidst the crowd, including keyword insertion, mirroring the job announcement, and following ATS-compliant best practices, simply clicking "Send" to the HR department is still a long shot proposition.
Does that mean you should avoid applying to posted jobs? Absolutely not… but you definitely don't want to put all of your eggs in that basket. Try finding ways to get your resume deeper inside the company and in front of departmental staff whenever possible.
Also, proactively seeking out opportunities before they get posted is a good thing! Keep in mind that the HR department represents the "gatekeeper" in the organization, pushing aside all but the very top resumes. Unless you are a "rock star" VIP candidate, the adage that "HR is where resumes go to die" – is often true.
To be most effective in a job search, you should consider adjusting your strategy and doing some research in order to determine who the best person would be to direct your resume to for an initial contact.
Thinking about the job you'd like to compete for within the company, who is the person you would report to if you were hired? The VP Sales or Sales Director, the Regional Manager, the Department Director, or another title? Once you determine that, use all available resources, including LinkedIn, Google, the company website, or networking amongst your friends and colleagues, in order to uncover the name and email address of the intended contact.
Before simply zapping off a résumé to that person, you will want to begin to open up the doors for some type of relationship, other than simply asking, "Give me a job." To do that, it is helpful to find some common ground… maybe you both attended the same college, perhaps you know someone in common, or perhaps s/he used to work at the same company years ago. How would you find these things out? In addition to normal online research and asking friends, you can always check LinkedIn and other social media sites. Often, the person you are seeking out will have a social media presence that will reveal helpful information.
Then, when you contact the individual, you will have something in common, or some knowledge of the individual or their company to strike up a dialogue. I wouldn't advise you to attach a resume in your first outreach. Here is an example, but it can, and should, vary depending on the specific situation:
Dear ____, I noticed your profile on LinkedIn and I see we both attended XY University… I am totally impressed by your work at ABC, Inc. and the exciting changes that you are implementing. I am currently exploring opportunities to leverage my skill set and experience to work with a leader in the ____ industry. I've done some initial research on the trends in the industry and the role ABC, Inc. will play in competing for market share. I'd love to get together for coffee or meet for just a few minutes at your convenience to introduce myself and learn more about your ideas, as well as any advice you may have for me going forward. Sincerely, ____, P.S. – Let's hope we win Saturday's game… Go XYU!
Providing that you have an ATS-compliant state-of-the-art resume, a great LinkedIn profile, a healthy and positive social media presence, and an overall intelligent job search plan, the concept of reaching out proactively to decision-makers is an excellent strategy that should produce results above your competition.
New Orleans native Grant Cooper is Founder & President of Strategic Resumes®. Grant recently won the 2015 Career Directors International President's Award at the CDI national conference in Orlando, FL. He has appeared as a career expert on CBS, ABC & FOX TV, and has fulfilled contracts for the U.S. Air Force, Kinko's, the Louisiana Dept. of Labor, the City of New Orleans, the NFL, the NBA, as well as universities, regional banks, celebrities, and major corporations nationwide. Email Grant: gc@resupro.com.