News
If You Could Turn Back Time….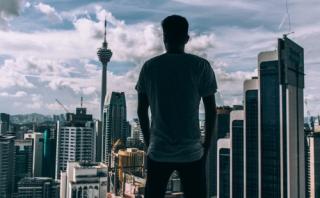 However successful we may be, most of us would do a few things differently… if we could go only back in time & change history. And although it does no good to lament yesterday's decisions, it only makes sense to intelligently chart your course going forward.

Top NFL stars like Drew Brees and Tom Brady hire personal coaches between seasons to keep their bodies conditioned and tuned for peak performance. And increasingly, the most successful business & corporate professionals are doing the same for their careers.

Making Great Decisions for Your Future Starts with Coaching

Career coaches begin by taking a full inventory of your career history to date – reviewing your resume, discussing your educational and training credentials, exploring career transitions, and identifying areas of your background that need repositioning, strengthening, or explaining.

Your Coach is Your Partner for Success Going Forward

Whether it is quickly landing your next position, grooming you for tomorrow's executive opportunities, or charting out a sensible path to career advancement, a career coach can make the critical difference. We all need help.

There is Always Time to Improve… and Now is the Best Time of All

In our career coaching practice, we see clients who are 25, 35, 45, 55 & 65. We help them make moves that will directly impact their earnings, professional standing, and marketability. It is never too late to "Do the Right Thing."

What Worked Yesterday May Not Work Today

Sure, there are some things that never go out of style, like showing up on time, in-person networking, dressing smartly, a firm handshake, or exuding confidence. But those alone, are no longer sufficient.

Today's Career Landscape is Radically Different

From LinkedIn and social media, to ATS/Digital Resume Scoring, the career landscape has become a rapidly changing & confusing jungle. We keep abreast of emerging techniques that are proven to land top jobs… today's best practices in career enhancement.

What Is More Important Than Your Career?

O.K., your health, your family, and your safety are of paramount importance. But right up there is how you earn your living. Feeling great about what you do, your quality of work-life, and how much you could be making is essential.

Grant Cooper won the national Career Directors International President's Award (CDI National Conference, Orlando, FL).

Grant Cooper, founder of Strategic Resumes & Career Coaching, has appeared as a career expert on CBS, ABC & FOX, has published more than 300 media and journal articles, teaches seminars at major industry conferences, and serves as a judge for national resume writing competitions.

Grant has assisted the U.S. Air Force, Kinko's, the Louisiana Dept. of Labor, the NFL, the NBA, as well as universities, regional banks, medical centers, celebrities, nonprofits, and corporations. Grant's clients land positions at Fortune 500 firms. Email Grant at gc@resupro.com.