News
You Need a Transition Statement!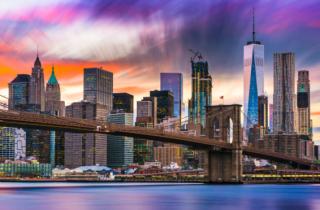 As Career Coaches & Resume-LinkedIn Profile providers, clients who contact us are moving on to a new job, testing the waters, or putting their hats into the ring to land something bigger or better…
Yes, our clients come to us because they are aware that it takes an A+ resume, a great cover letter, a stunning LinkedIn Profile, and a healthy digital presence to ensure a winning job search…
When you are presenting yourself to others, whether verbally, digitally, or in writing, you need to craft a winning Transition Statement, something that doesn't close doors before they open. Essentially… "Why Are You Looking?"
However, very few jobseekers understand the need to craft and rehearse their Transition Statement – most don't even know what a Transition Statement is – or why it is essential.
The need for a Transition Statement stems from the fact that employers are fearful of committing the cardinal sin of hiring "problem" employees, those who do not perform well, those who cannot carry their weight, or even worse, those who are in the process of being pushed out… or about to be fired from their current jobs.
In today's regulated legal environment, HR managers, insurers, and company attorneys often advise employers to be very guarded and restrictive about "badmouthing" former or current employees when asked for a reference. In most cases, employers will give titles and dates, and sometimes state if the individual is eligible for rehire, and that's about it…
Any time you are approaching a contact or a company about a new position, or exploring opportunities, you need to quickly and affirmatively tell them exactly why you are on the market… from a position of strength.
Transition Scenarios… Which one is yours?
Scenario #1 – You have been laid off or terminated.
Scenario #2 – You are are currently unemployed.
Scenario #3 – You are currently underemployed.
Scenario #4 – You are currently underpaid.
Scenario #5 – You are not being promoted or recognized for your performance.
Scenario #6 – You are unchallenged, bored, or "in a rut" in your current position.
Scenario #7 – You are relocating for any of a variety of reasons.
Scenario #8 – Your life circumstances have changed and you require a different position.
Scenario #9 – You have just attained a new degree, license, certification, or training that qualifies you for a new position.
Scenario #10 – You "See the Writing on the Wall" in terms of your job being phased out, your company going out of business, or you potentially getting fired or laid off for any reason.
Scenario #11 – You are simply ambitious and want to move up in your career.
In our career coaching sessions, we analyze the many factors involved with "Moving On" to a new career chapter – and create the best possible Transition Statement to assure potential employers and those who can network on your behalf.
All good Transition Statements feature these 5 factors, asserting that:
You Are Not Desperate
You Are Pursuing Opportunities from a Position of Strength
You Are Confident in Yourself
You Are Being Selective in Targeting a Specific Opportunity
You Represent an Excellent Return on Investment for Any Employer Fortunate Enough to Gain Your Services.
Grant Cooper won the national Career Directors International President's Award at the CDI Conference in Orlando, FL.

Grant Cooper, president of Strategic Resumes & Career Coaching, has appeared as a career expert on CBS, ABC & FOX, has published more than 300 media and journal articles, teaches seminars at major industry conferences, and annually serves as a panelist judge for national resume writing competitions.

Grant has assisted the U.S. Air Force, Kinko's, the State of Louisiana Dept. of Labor, the City of New Orleans, the NFL, the NBA, as well as universities, regional banks, medical centers, celebrities, nonprofits, and corporations. Grant's clients have landed positions at top Fortune 100 firms. Email Grant at gc@resupro.com.