News
LinkedIn Is the New Rolodex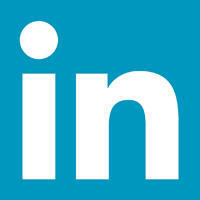 You've probably heard the statistics…
LinkedIn is the largest professional network on the Internet, has more than 467 million users, 94% of recruiters now use LinkedIn to vet candidates, and 93% of companies are using LinkedIn to find their talent.
But did you know that since LinkedIn launched on May 5, 2003, it has become much more than simply a recruiting and job search tool?

1 million plus people use LinkedIn's publishing platform, more than 130,000 posts are shared each week, 57% of businesses have a LinkedIn company page, and 90+% of marketers now use LinkedIn to distribute content.
So, what is driving businesses, those seeking services, project managers, purchasing agents, and others to throw out their Rolodex and tap into LinkedIn's network to source solutions?
Perhaps these enticing stats have something to do with it:
50% of buyers use LinkedIn when making a purchasing decision.
7 out of 10 professionals describe LinkedIn as a trustworthy source of content.
64% of LinkedIn users have a Bachelor's degree or higher, as compared to 40% for Twitter and 30% for Facebook.
The average CEO on LinkedIn has 930 connections.
41% of millionaires are on LinkedIn.
Aside from finding a job or recruiting staff, what is LinkedIn good for?
Finding mentors who can advance your career or help your friends or family.

Identifying specialists in Purchasing, Marketing, IT, or Design for your projects.

Locating VIPs for speaking engagements, board memberships, or volunteering.

Reaching out for venture capital, funding, and business start-up assistance.

Building your brand or generating "buzz" by publishing on LinkedIn.

Grant Cooper, New Orleans native & founder of Strategic Resumes®, won the national 2015 Career Directors International President's Award at the CDI conference in Orlando, FL.

Grant has appeared as a career expert on CBS, ABC & FOX, has authored more than 200 media and journal articles, and has assisted the U.S. Air Force, Kinko's, the Louisiana Dept. of Labor, the City of New Orleans, the NFL, the NBA, as well as universities, regional banks, celebrities, nonprofits, and major corporations nationwide.