News
Resume Writers' Top Secret Tips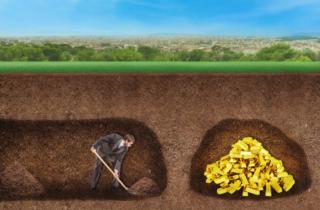 Top resume writers nationwide are in high demand… In the nation's larger markets , they often command steep prices and have a backlog of weeks before they can take on new projects.

Most of the time, resume writing clients get recommendations from their friends or colleagues who know the writer's work and can vouch for the quality. Some clients conduct extensive online research to find their ideal resume writer.

In some cases, jobseekers who tried inexpensive online services, or received feedback that their resumes were average (or worse), ended up contacting a proven writer for a new take on their resumes. A few weeks or months circulating a mediocre resume can be a budget-busting experience, regardless of cost.

As an accomplished resume writer with two decades of successful experience, national industry recognition, with thousands of satisfied, well-compensated clients, I have outlined the 8 steps all good resume writers take in producing "stellar" resumes.

STEP #1 – The All-Important Triage & Intake
Each project begins with the personal information-gathering process. A good resume writer will want to conduct an intake session to hear the client's voice, probe for "pain points" as to what hasn't been working for the client, detect any negativity or false bravado that could be harmful, uncover important stories and "hidden" experiences that could prove beneficial, explore possible career changes leveraging the client's skill set, and learn about the client's immediate and long-term career goals.

STEP #2 – Gathering All Documents & Source Materials
In addition to an in-person or virtual intake session, the best resume writers want as much source material as possible, including old or existing resumes, the client's own notes, school transcripts, certificates, awards, letters of recommendation, training records, samples of work, and any articles or publications mentioning or authored by the candidate.

STEP #3 – Conducting In-Depth Research
The resume writer will then zero in on the specific industries and job titles to be incorporated, and conduct research from a variety of sources on favorable keywords, industry language, industry trends, and specific processes and technology to include in the resume. The sources can be either online or from the writer's internal database of similar candidates.

STEP #4 – Assessing Project Scope & Analysis
After completing the necessary intake, document-gathering, and research phases, the resume writer will then review the source material, analyze which parts of the job seeker's experience and qualifications should be stressed, assess the weaker areas that need to be redirected, and get a feel for the optimum content level.

STEP #5 – First Draft Preparation
The writer then generates a first draft that includes all needed content, incorporates a summary and value statement, and addresses the client's career aspirations. The writer will make basic decisions on the tone, language, and voice most effective for those targeted audiences and decision-makers who will be reviewing the resume.

STEP #6 – Polished Final Resume Preparation
The first draft is then polished to fit in the appropriate length for the experience level and desired position-level. Final formatting and visual elements are reviewed and completed, proofreading, grammar/spell-checking, and ATS-compatibility processes are conducted. The file is then converted into the desired formats and is emailed to the client for review.

STEP #7 – Client & Colleague Feedback for Tweaking
The best resume writers are not overly defensive about their work and actively encourage their clients to carefully review their resumes, elicit feedback from their colleagues, make adjustments for the client's aesthetic preferences, and add items that the client may have forgotten to convey during the intake session. The resume should ideally appeal to a wide range of readers, and should be designed for both "fast-glance" review as well as containing enough in-depth content for those decision-makers seeking specifics.

STEP #8 – Regular & Ongoing Updating
As much as 20% of resume writers' daily work product can consist of projects to update client resumes. With the average length of individual jobs, including competitive promotions, now averaging only 2-4 years per position, the need to keep resumes updated for opportunities has never been greater. In addition, today's resume best practices are now changing every 18-24 months, and resumes created only a few short years ago can appear seriously outdated.

Grant Cooper, New Orleans native & founder of Strategic Resumes®, won the national 2015 Career Directors International President's Award at the CDI conference in Orlando, FL.

Grant has appeared as a career expert on CBS, ABC & FOX, has authored more than 200 media and journal articles, and has assisted the U.S. Air Force, Kinko's, the Louisiana Dept. of Labor, the City of New Orleans, the NFL, the NBA, as well as universities, regional banks, celebrities, nonprofits, and major corporations nationwide. Email Grant at gc@resupro.com.