News
Mother's Day 2018 – Stay at Home Moms are Returning to Work!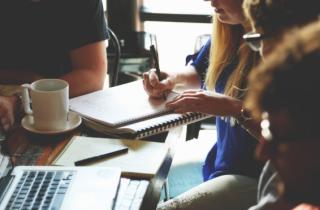 On Mother's Day 2018, it is a great time to celebrate the undeniable value that moms bring to our society… And while many mothers interrupt their working lives to care for their young children (often at great cost their careers), many choose to reenter the workforce as their children mature.

The issue of stay-at-home moms returning to the workforce has been a recurring theme during my two decades as a resume writer and career coach. The good news is that employer attitudes about this often unappreciated talent pool are changing dramatically… in a positive direction. As of 2009, there were 85.4 million mothers in the U.S., with approximately 5 million stay-at-home moms. In 2012, 29% of married-couple families with children through age 14 had a stay-at-home mom, up from 21% in 2000.

Today's employers have come to the realization that women who take time off for parenting retain many of their work-related skills and can be rehired at bargain rates relative to their experience. This is due to the fact that women usually pay a penalty when they take time off to raise children, particularly for the most educated, qualified women. Harvard economist Claudia Goldin found that women MBAs who take time off to be with children saw their pay drop 41% as compared to male MBA earnings, while The Center for Work-Life Policy estimated the loss at 18% for a wide range of professional occupations.

A recent stay-at-home mom client came to us stating that she had not worked in many years, although she had returned to school to get medical training. We asked her if she had worked at all, or even assisted others. At first she said, no, but upon further discussion we discovered that she had a wealth of activities that we were able to present very attractively on her new resume.

The #1 issue stay-at-home moms encounter in their resume presentation is one or more gaps in employment. Some candidates attempt to hide this problem by using a functional resume. The functional resume does not highlight the chronological progression of a person's career, but instead focuses on skill sets and areas of expertise, with job-related accomplishments and other information added later. While this can sound like a quick fix, and was popular a number of years ago, the functional resume has now fallen out of favor with hiring directors and recruiters.

What I often do, in order to get around gaps in employment, is to aggregate the sum of all of the parenting, school volunteering, and community activities into one "job" block, showing the skills and abilities that these activities required. I also inquire as to whether the stay-at-home mom may have assisted with a family member's business, attended classes, or performed other roles that can be included in that block. Here are just two examples of how to position stay-at-home mom experiences:

Volunteered in one of New Orleans' leading charter schools for extracurricular and classroom activities, assisted teachers with classroom management as Room Mother, created bulletin boards and visual art projects, and participated in school events and parties. Served as classroom helper, read stories to children, and led arts & crafts

Assisted in development and fundraising activities, operated concession stands, and participated in various bazaars, fairs, and other events. Chaperoned field trips to a variety of locations, including IMAX Theater, Audubon Zoo, Aquarium of the Americas, the Cabildo, Ursuline Convent, New Orleans Children's Museum, New Orleans Museum of Art, and numerous other educational destinations.

New Orleans native Grant Cooper is Founder & President of Strategic Resumes®. Grant recently won the 2015 Career Directors International President's Award at the CDI national conference in Orlando, FL. He has appeared as a career expert on CBS, ABC & FOX TV and has fulfilled contracts for the U.S. Air Force, Kinko's, the Louisiana Dept. of Labor, the City of New Orleans, the NFL, the NBA, as well as universities, regional banks, celebrities, and major corporations nationwide.